25 Mar

Wedding Trends for 2016
6 Fresh Wedding Trends for 2016
Official wedding season is almost here, so take a look at the top trends are for weddings in the coming year.
"Shimmery neutral colors and beautiful natural settings and design elements will be popping up for weddings in 2016," says Lord. "Here's what wedding attendees, engaged couples and planners can look for in the year ahead:"
Metallic Color Themes
Expect plenty of shimmer and shine from weddings next year. Brides are finding new and exciting ways to incorporate metallic colors into their weddings, from beautiful bridesmaid dresses that sparkle: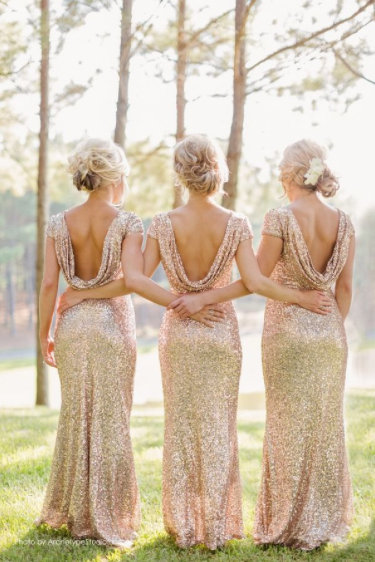 to gorgeous centerpieces that complement the newly-popular industrial wedding look.
Cream-Colored Bridesmaid Dresses
Rather than sticking with the classic white-wedding-gown/brightly-colored-bridesmaid-dress contrast, brides are finding that cream-colored bridesmaid dresses can add subtle beauty to the wedding party.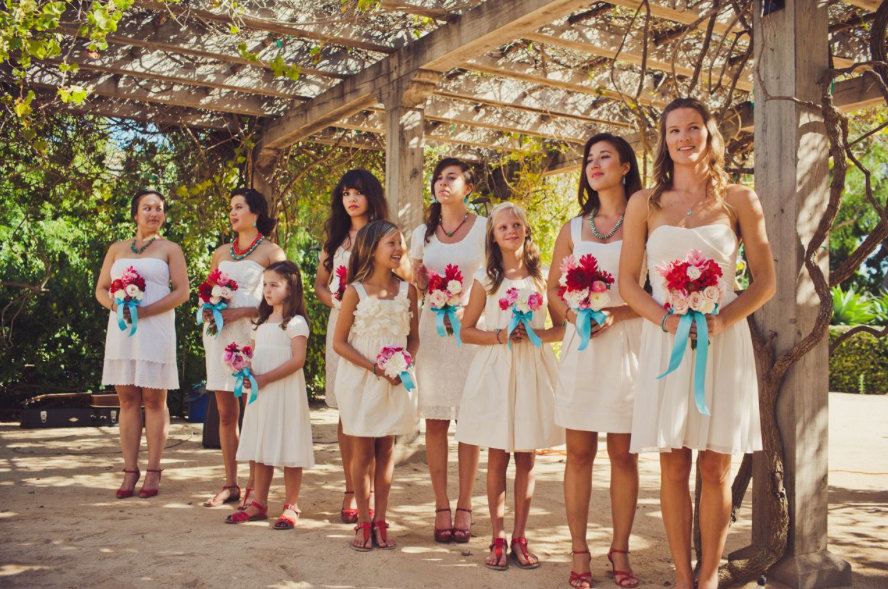 Flower Crowns
More brides are saying goodbye to the traditional veil and having fun with alternative headpieces. A big trend, especially among rustic and boho brides, is the flower crown. It's a great way to incorporate natural beauty into your wedding.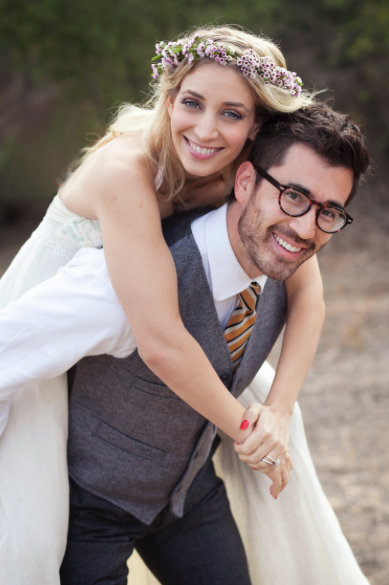 Monochromatic Color Theme
Weddings are going monochromatic in 2016! Brides are discovering less is more when it comes to their wedding color theme. All you need is one color — in a variety of shades — to create a beautiful wedding.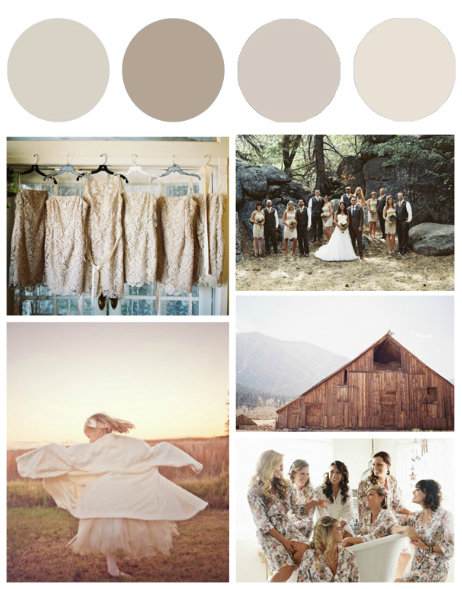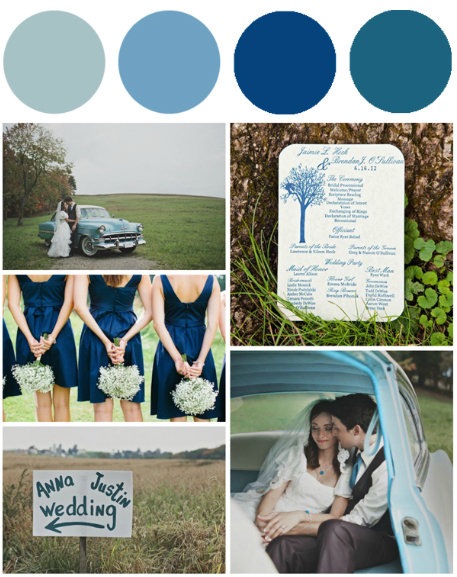 National Park Weddings
Rustic brides are taking their love for the outdoors to a whole new level by having their weddings in a national park (very timely as 2016 is the National Park Service Centennial). National parks are the perfect backdrop for picturesque wedding ceremonies and receptions.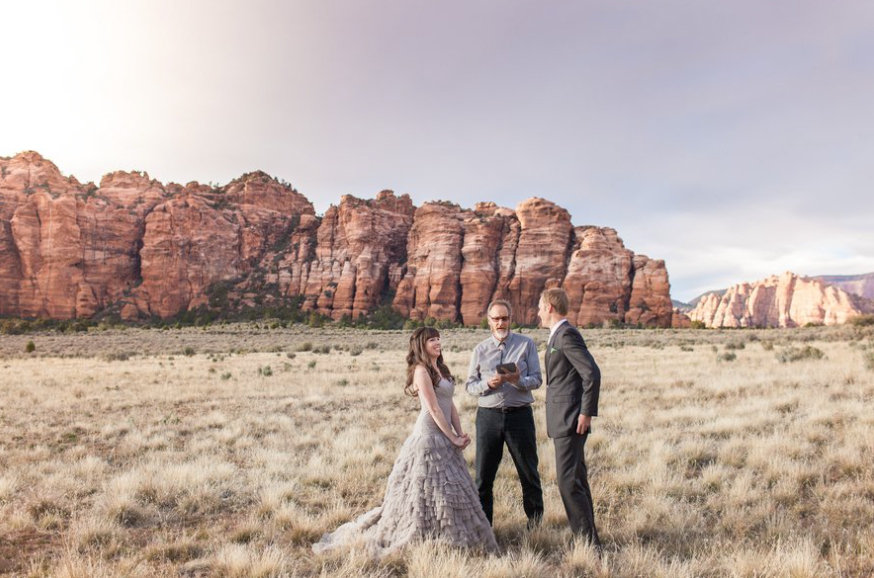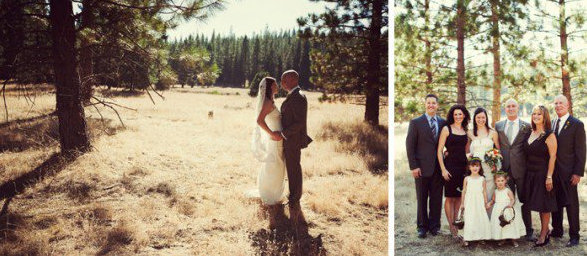 Long-Sleeved Wedding Gowns
When she wed Prince William in 2011, Kate Middleton's regal dress featured long lace sleeves. Popularized by recent celebrity brides, like Ashley Williams, the long-sleeved wedding gown is finally taking hold with brides everywhere jumping on the craze. Expect this wedding gown inspiration to last well into 2016.