24 Sep

WEDDING DANCE WITH FALLEN OFFICER'S DAUGHTER

It was nearly six years ago when Kent Mundell, a sheriff's deputy in Pierce County, Wash., was killed in the line of duty. This past weekend, his daughter Kirsten received a touching surprise from her dad's fellow officers on her wedding day.

Kirsten Mundell, daughter of fallen police officer Kent Mundell, shared a wedding dance with many of her dad's former colleagues.

Kirsten spoke about the difficulty of planning her wedding day without her father around.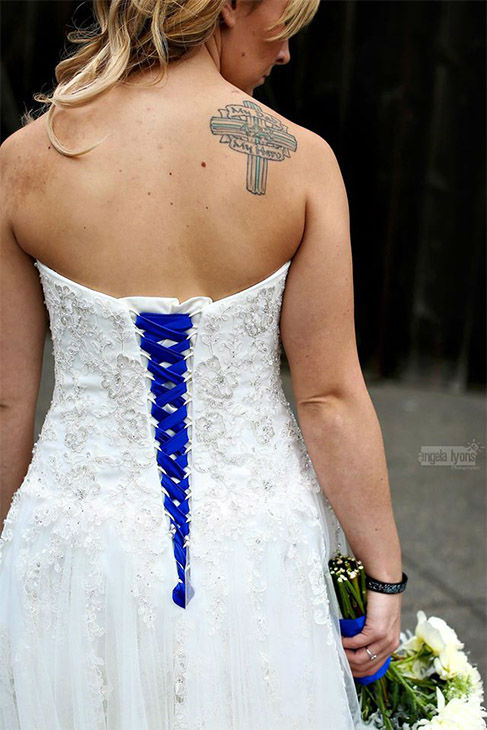 "Any wedding is a big deal, and not having my dad there was a lot harder for all of us," she said.
But Kirsten paid tribute to her fallen father by saving a seat for him in the front row, while wearing a thin blue line on the back of her dress, an important symbol commemorating fallen officers in the law enforcement community.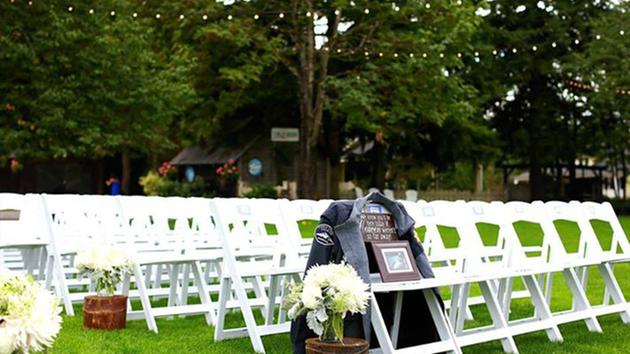 What Kirsten didn't plan for were her dad's former colleagues each participating in the father-daughter dance, where multiple officers lined up to share a dance with the bride.
"We're sitting there dancing and then all of a sudden someone taps me on the shoulder and says, 'Can I cut in?' and I was shocked. I didn't know how to react, how to respond," Kirsten told KOMO. "He said, 'there's a whole line of us,' and right as he said that is when the next officer cut in and I just broke down."
The photographer who captured the wedding dance on camera, was also touched by the moment.
"I felt as if my heart was both full of joy and soaring, and breaking into a million pieces on the floor all at once," Lyons told ABC.
The touching gesture definitely struck an emotional chord with the wedding guests, with even the tougher officers shedding a tear.
"There wasn't a dry eye in the room," Detective Don Jones, who was the first to dance with Kristen, told KOMO. "I mean, the photographer was crying at that point. Everybody was crying, it was very moving,"